October 18 – Randy Jackson of Zebra in City Park
Join the Krewe of TIX rocking with Randy Jackson of Zebra for another free Wednesday concert after work on City Park's Popps Bandstand at the Morning Call.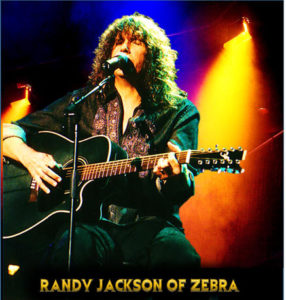 A Randy Jackson vid clip of a Zebra classic from tonight's concert in City Park…WTIX Morning Call Free Fall Concert Series.

Posted by Pal Al Nassar on Wednesday, October 21, 2015
October 12 – 4 Unplugged in City Park
Fans and the Krewe of TIX rocking with 4 Unplugged at another free Wednesday Concert on City Park's Popp's Bandstand. Join us next week for Randy Jackson of Zebra!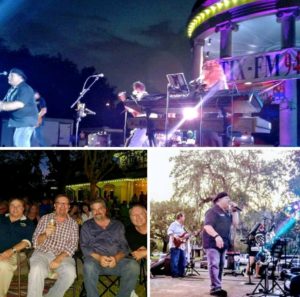 October 4 – The Fabulous Von Zippers in City Park
This Wednesday evening from 6-8 the Fabulous Von Zippers will be performing at Morning Call in City Park as part of our Fall Concert Series. Come on out and join us under the oaks!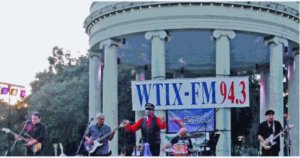 The Moody Blues at the Saenger Theatre 
The Moody Blues are coming to the Saenger January 16, 2018. Win tickets before you can buy them with Michael in the Morning on TIX all this week!
Sunday Night Oldies at the Treasure Chest
Join the Krewe of TIX Sundays at the Treasure Chest Casino under the blue lights in the Caribbean Room. We'll see you for the Sunday Night Original Oldies Show from 6 to 10.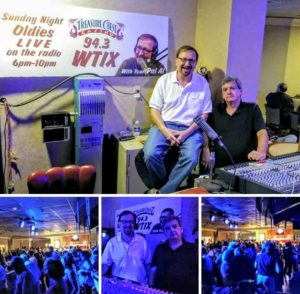 September 29 – Friday Cruise Night
Join the Krewe of TIX at the Frostop in Metairie for another fun Cruise Night. Come check out all the cool classic cars and hot rides!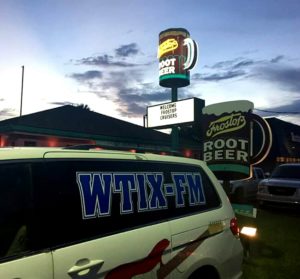 Gretna Heritage Festival
Join Sergeant T-Ben Boudreaux live 3-6 today at the Gretna Fest!
94.3 WTIX FALL CONCERTS
Check out the full line-up of the Fall Concert Series in City Park, brought to you by WTIX and Morning Call.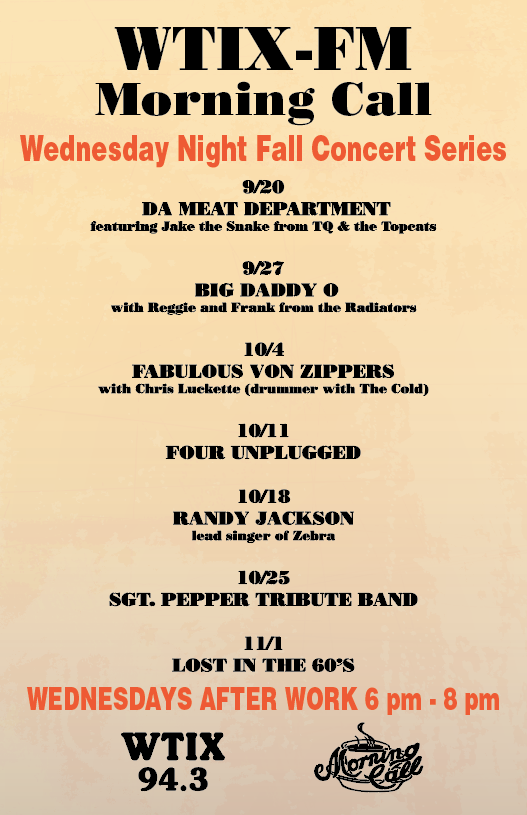 September 20, 2017
TIX and Morning Call are kicking off our Fall Concert Series. Tonight at 6pm Jake the Snake and Da Meat Department will be performing in City Park on Pop's Bandstand. Bring a chair, it's beautiful under the oaks!
BEATLES ANNIVERSARY CONCERT
We'll see you Saturday night at Southport Hall!