94.3 WTIX FALL CONCERTS
Check out the full line-up of the Fall Concert Series in City Park, brought to you by WTIX and Morning Call.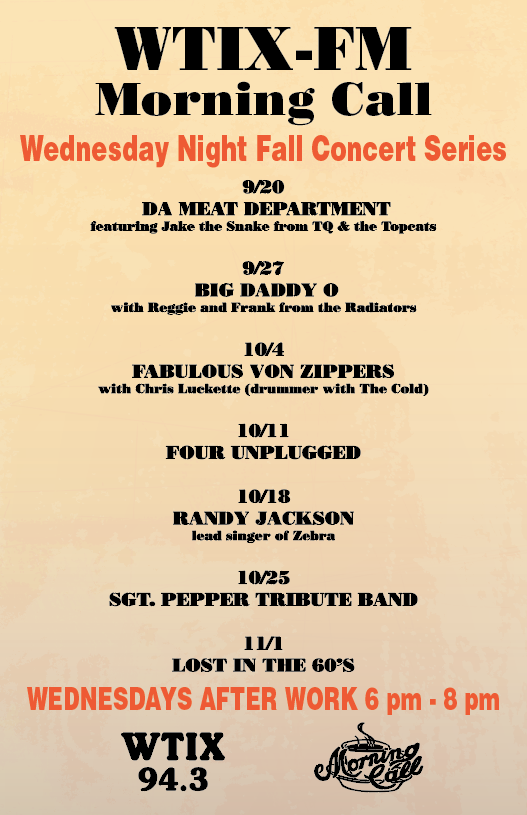 September 20, 2017
TIX and Morning Call are kicking off our Fall Concert Series. Tonight at 6pm Jake the Snake and Da Meat Department will be performing in City Park on Pop's Bandstand. Bring a chair, it's beautiful under the oaks!
BEATLES ANNIVERSARY CONCERT
We'll see you Saturday night at Southport Hall!